Dear Families and Friends,
Half way through Term 2 – can you believe it. Our building is near complete, however as one door 'opens' another literally begins. We hope to have the kitchen up and running in the next few weeks and our new entrance built. Once this is complete we will move onto our yard spaces. After lots of discussion and observation of our busy yard spaces, we are planning a new chill out area in the backyard, a half basketball court and small soccer pitch to Joans yard, a deck area near the cow for children to read/chill and/or play cards, wooden blocks to build under the hut and we will open the Hall from Term 3 for board games/chess and colouring.  
It is all very exciting!!!!
GEMMA
Rough Play and Violent Games
We have been having several conversations about safe play on our yard. Children are constantly talking of games they play through their Ipads / laptops etc that they are beginning to replicate on our yard. Can we please ask you to review the age suggestions of games and the appropriateness of online games.  Roblox and Fortnite are two games continually raised and many children are able to access games in private areas such as bedrooms. We strongly advise all devices in eyesight of an adult at all times. 
We are working with all children on yard to ensure the rule of 'NO CONTACT' is understood. We would appreciate families chatting about the importance of this.
Inform and Empower – Cyber safety Evening
As our complexity increases with device use we request one parent per family to attend this night – Monday August 19th 2019. Non-attendance will lead to restrictions of device use for students until parents are fully informed of cyber safety.
BLUE uniforms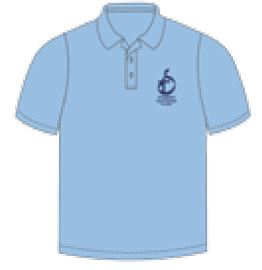 In 2017 we launched our BLUE uniform – we are encouraging all families to purchase the blue uniform from now. We hope from 2021 the green uniforms will be non existent.
Please visit www.rhsports.com.au/product/school_wear/st_johns_catholic_school to review uniform items and make a purchase if you need anything.
Thank you for your support.  
PARKING
Thank you to all for supporting our parking out the back. We are requesting NO children to play during parking times, children on equipment or running around is creating a level of risk that we would like to remove. Minimising risk is our continual goal and we really want to keep opening back gates.
Thank you
Faith News
Sacrament of Eucharist
Some of our Year 3 children will celebrate the Sacrament of Eucharist on Sunday 23rd June, 8:30am, here at St John's. We will be joined in celebration by a group of children from Holy Family Parish. Please keep these children, their families and teachers in your prayers as they prepare together for this special sacrament.
Visit to Sunshine Mosque
Our visit to Sunshine Mosque was a was wonderful opportunity for our community to gather together and learn about some of the rituals that Muslims perform as part of their faith life. We were joined by a number of families and our children got to experience how Muslims prepare for prayer through the ritual of Wudu, which is performed before entering the Mosque to pray.
Aoife
What's Buzzing?
Article written by the Media Team:
Sofia, Oscar, John, Andy, Natasha, Fadzai and Milee.
This week we interviewed some 3/4´s on their Discovery Projects. We witnessed that they were very enthusiastic about their projects, and we wanted to learn more about what they were exploring.
According to the team behind the project, they're "throwing a space show to showcase their learning" and these are some of their thoughts-
Jordan- "My discovery project has really extended our learning".
Oliver- " I'm very happy that we are doing this discovery project".
Viswak- " I'm really happy this project has helped me make my dispositions stronger."
In other Discovery news,  Absalat Samuel of Grade 5/6 has recently experienced something truly amazing with her own project.  Absalat was inspired by a trip to Phillip Island, where she saw a penguin parade endangerment program.  This led to Absalat's project on little penguins, leading to the creation of a beautiful website on the issues little penguins face and why we should save them.
For feedback, Absalat sent her website to Little Penguin Phillip Island Foundation, which resulted in her receiving an email response from Lauren, a Penguin Foundation Officer, thanking her for "spreading awareness" and congratulating her on a "successful awareness campaign". What an inspiration Absalat is to the St John's Community!
To visit Absalat's website, please click the link: https://468424.wixsite.com/mysite
Interschool Sport Update!
Last Friday, the 5/6's played their second game of interschool sport and the teams really enjoyed playing against Footscray West Primary.  It was an excellent display of sportsmanship during the games. We asked what some of the students felt playing the sports.
Aiden (Teeball) : It was very enjoyable, I met a lot of new people that I might be friends with in the future. The other team was really nice.
Sofia (Netball) : It was awesome, even though we lost.  I love playing with my team, and can't wait until the next game.
Timothy W (Soccer) : I felt nervous at the start, but later on it was really fun and challenging.
Recap of the interschool sports games :
Teeball : St John's 14 – Footscray West 4
Girls Netball : St John's 0 – Footscray West 6
Mixed Netball : St John's 0 – Footscray West 5
Soccer : St John's 0 – Footscray West 7
3/4 sleepover – date
27th June at St John's
Year 7 Applications 
Dear Grade 5  Families,
Applications are closing soon, so now is the time to apply if you wish your child to attend a Catholic Secondary school in 2021 .
Any further questions please email Angela angelas@sjfootscray.catholic.edu.au
Thank you
TERM 2
May and June
Friday 31st May

– Assembly 2.30pm
Monday 10th June – Queens Birthday Public Holiday – No school today!

Friday 14th June

 – Assembly 2.30pm
Wednesday 19th June – School Photos
Sunday 23rd June – Eucharist Yr 3 St John's Church 8:30am
Mon 24th, Tues 25th & Wed 26th June – Grade 5/6 Camp
Thursday 27th June – Grade 3/4 Sleepover 
Friday 28th June – Last day Term 2 Finish at 1pm & wear house colours
We have many dates coming, please ensure you are on Flexibuzz and check the newsletter for upcoming events.
Do you need a paper copy? Please let Leonie know at the office.
Save the date:- 20th July Trivia Night
More information to come…..
2019 School Term and Holiday Dates
Period
Start
Finish
Length
Term 1
Friday 1st February
Friday 5th April

Finish 1pm

Wear House Colours

10 Weeks

School Holidays

Saturday 6th April

Thursday 25th April

Term 2
Friday 26th April
Friday 28th June

Finish 1pm

Wear House Colours

10 Weeks

School Holidays

Saturday 29th June

Sunday 14th July

Term 3
Monday 15th July
Friday 20th September

Finish 1pm

Wear House Colours

10 Weeks

School Holidays

Saturday 21st September

Sunday 6th October

Term 4
Tuesday 8th October
Thursday 19th December

Finish 1pm

11 Weeks
OSH CLUB – Before and After School Care
Would you like to attend before / after school care in 2019.
Please register online: www.oshclub.com.au
Register Choose: St John's Catholic Primary School FOOTSCRAY
Follow prompts OR CALL: 1300 395 735
Community Noticeboard